PURPOSEFULLY DESIGNED WITH YOUR BUSINESS IN MIND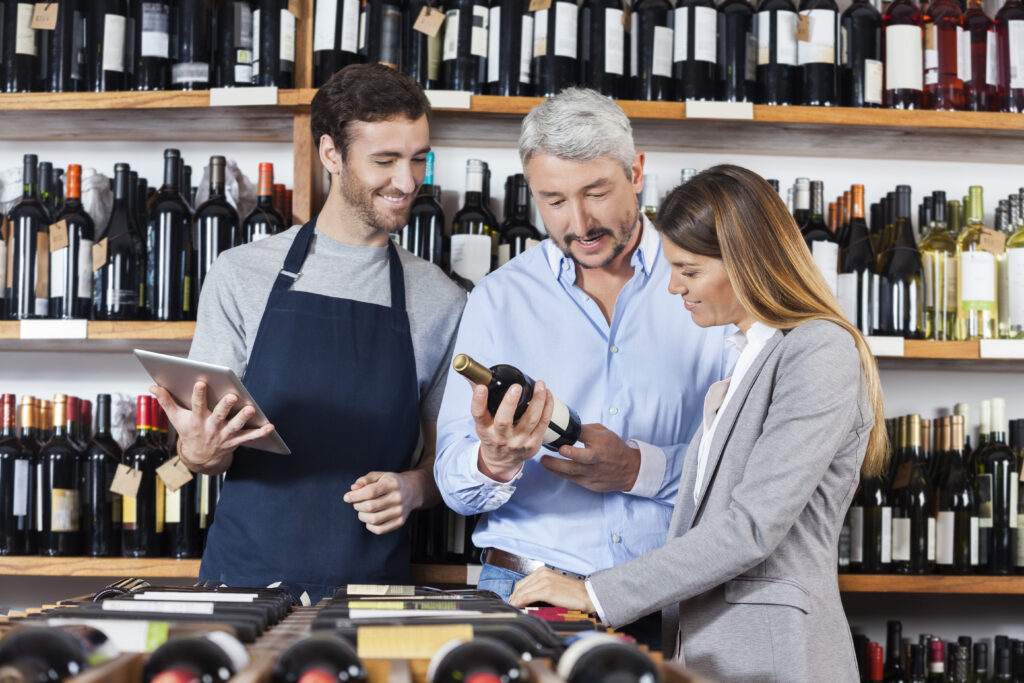 Overcome Everyday Obstacles With a Wine Store POS Solution
Whether you operate a winery or a wine store, you need a point of sale (POS) system designed for the alcoholic beverage industry. When it comes to wine pos systems, you can't settle for a less than the best; ensure your software and its features meets the needs of local, independent wine stores. ClearTEQ wine pos software has all the features to operate your business at an affordable price.
Raise The Bar With Industry Specific Software
Our wine pos software has easy-to-navigate checkout screens that are easy to learn and use, reducing training time. In addition to our intuitive checkout interface, our feature-rich solution has all the standard functions to keep daily operations running, including advanced inventory management, vendor management, and reporting analytics.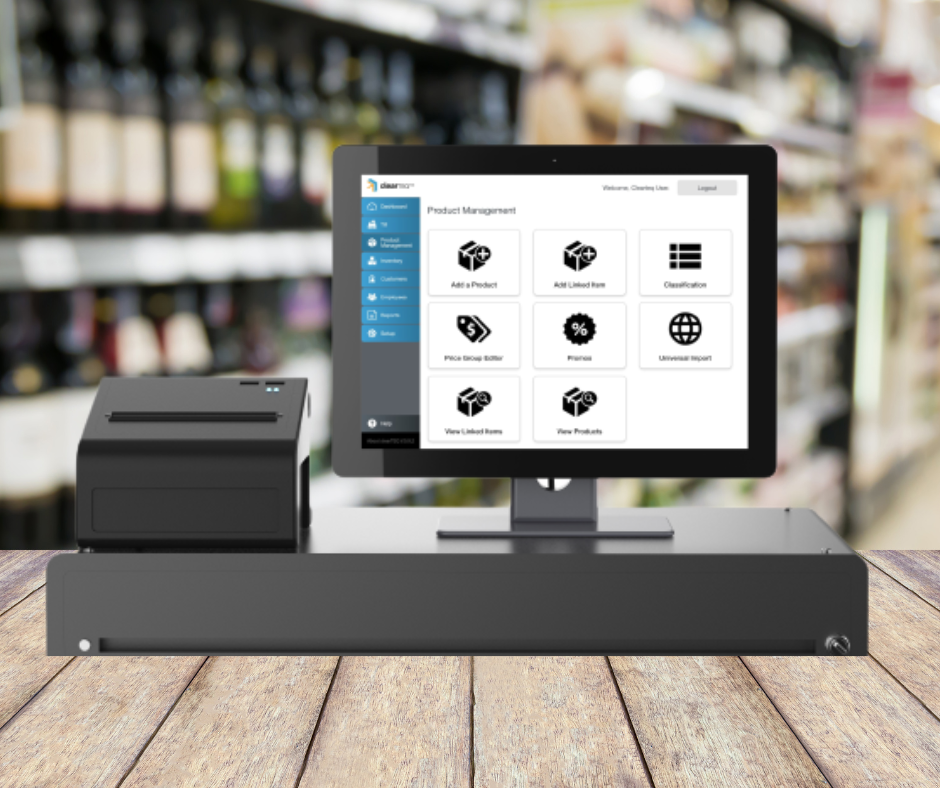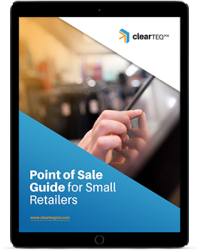 Interested in a ClearTEQ Wine Shop POS System? Learn More About Our Software.
Top of The Line Wine POS Features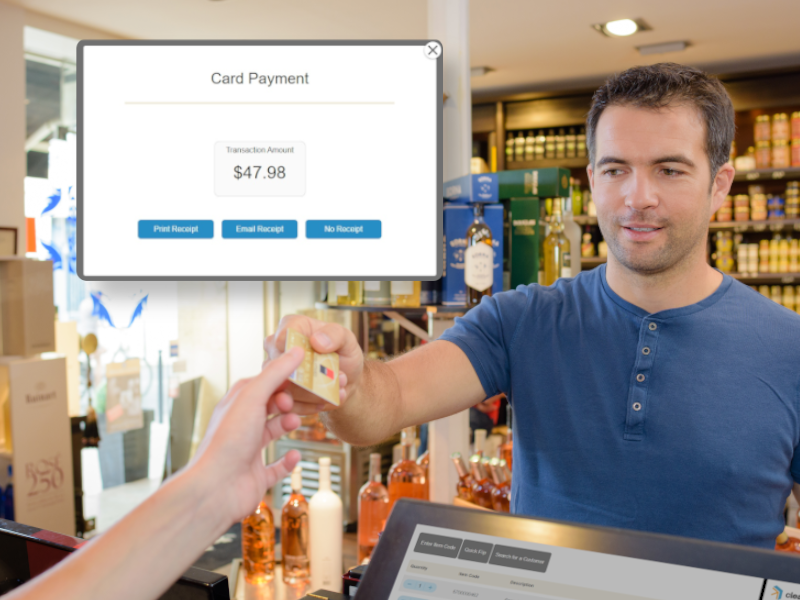 Simplify Payment Processing
Designed to reduce the headache of managing payments, ClearTEQ offers an all-in-one solution with POS software and merchant services. Our PCI-compliant solution makes accepting a wide array of payment options easy, with secure processing to streamline checkouts and boost customer satisfaction.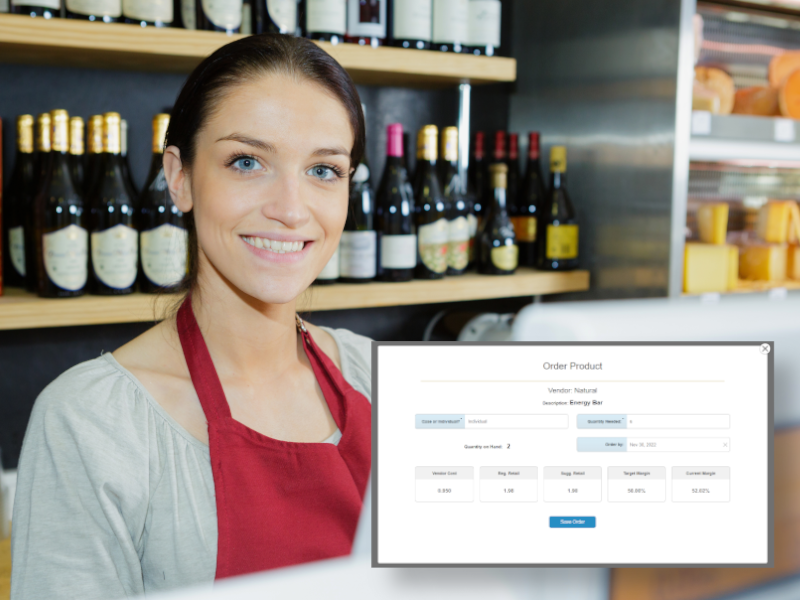 Unique Inventory Management 
Our inventory management software easily handles your stores' diverse inventory. Our wine POS system is designed to handle large quantities of inventory and product categories with customizable and unique SKUs allowing you to easily differentiate your wine stores products. Assign the taxes applicable to each product for your region. Switch taxes off for specific transactions. Add in bottle deposits as an extra line item.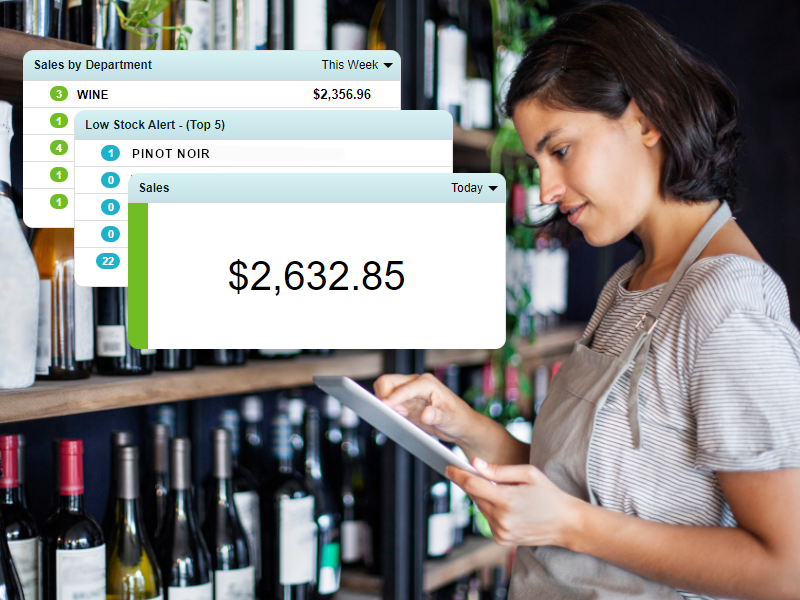 Better Management With Business Wide Reporting 

Keep better records and generate more insights with our wide array of management and reporting tools. Start by managing vendor records, reconciled purchases, and inventory reports to ensure your sales are covered from start to finish. These data-rich reports will make it a breeze to forecast sales and identify trends.
SERVICES AND SUPPORT
Our team is dedicated to ensuring that your wine shop's POS system is set up and managed seamlessly. We provide comprehensive support to ensure that your POS solution runs smoothly, even during the busiest hours. Our 5-star support staff is always ready to help. Ensuring you'll receive exceptional customer service and IT support that goes above and beyond to meet your needs.

Real-Time Dashboard
Have confidence in your business decisions with at-a-glance sales, inventory, and profit information and color-coded key performance indicators.

Profitable Pricing and Margins
With the knowledge of cost and target margin all on one screen, set prices with confidence. Group products together for bulk price edits.

No-Hassle Promotions
Promote products and monitor sale success. Create sale events in advance and easily set promotional prices using a discount percent or unique price for each item.

Advanced Inventory Control
Easily manage inventory ordering and receiving so you have what customer's favorites ready-to-go. View on-hand, on-order and costs with ClearTEQ's real-time inventory snapshots.
Stop Waiting, Make Today The Day You Invest In An Industry-Leading Wine POS System!
Download Our Buyers Guide or Contact a Sales Team Member Today!