INDUSTRY-LEADING TECHNICAL SERVICES
Unlimited Tech Support for Smooth
Installation and Ongoing Updates.
POS Business Tech Support
We understand that a POS system is the heart of your business, so we pair ours with an industry-leading team of experts to provide POS business tech support. When you work with ClearTEQ POS, you get a tech support team with over 35 years of experience to get your staff running on our system quickly and efficiently.
Easy to Set Up
Get setup and selling with confidence using ClearTEQ's online resources and help guides. Our industry-leading team is ready to answer any installation and training questions.
Unlimited POS Tech Support
Our industry-leading team is ready to answer all your questions by phone, email, or live chat. Available Monday to Friday 7:00 am – 6:00 pm MST, excluding holidays.
Emergency Support
When you need help the most, our customer service technicians are available – no matter what time of day. (Additional fees apply)
Help Center
Training videos and an in-program help system guide you through the software.
Product Upload Tools
Get up and running quickly with bulk upload tools using product files from your current POS system or inventory supplier.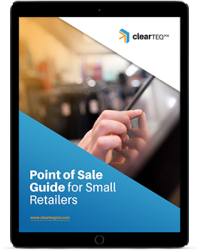 Ready to Explore the Components Needed to Build Your Point of Sale System?
If You're Ready to Invest in a POS System with an
Industry-leading Support Team, Contact Us Today!