USER-FRIENDLY, DEPENDABLE, CUSTOMIZABLE
THE BEST LIQUOR POS SOFTWARE ON THE MARKET
ClearTEQ's Liquor Store POS Software
The growth in the liquor market offers bountiful opportunities to increase revenue and retain loyal customers. Does your store have the liquor POS software to handle this growth? ClearTEQ's all-in-one point of sale (POS) system offers complete inventory tracking, fully integrated liquor POS credit card processing, and real-time reporting data – so you can spend less time with tedious back-office tasks and more time taking care of customers. Future-proof your business and streamline operations with ClearTEQ's comprehensive solution.
Liquor Store POS Software, Designed for You
If you're in the market for a reliable liquor POS software solution, look no further. ClearTEQ's robust system includes everything to help your business run smoothly, and add value to customers' experiences. The beer, wine, and liquor store industry is competitive. ClearTEQ's solutions include the tools to give you an edge over the competition, and become your customers' favorite spot. Simplify operations with an all-in-one solution that can help with everything from ordering new inventory to analyzing key reporting metrics.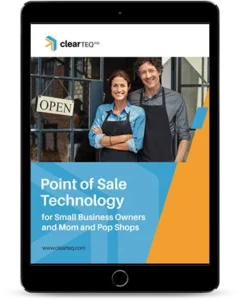 Discover What POS Features and Technology Your Independent Retail Business Needs to Help Boost Profits and Streamline Processes.
Innovative Liquor POS Software Features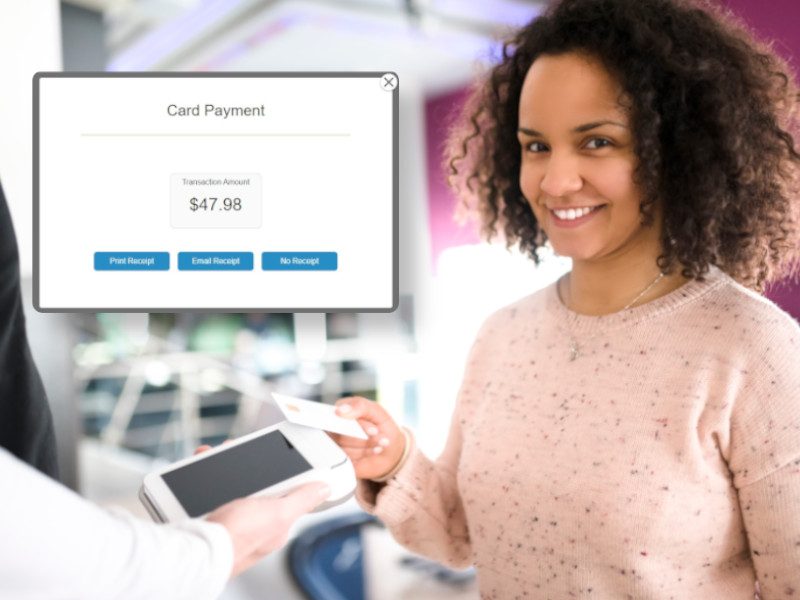 Secure Payments with Merchant Services
Be ready to process transactions quickly and efficiently, no matter how your customers wish to pay. ClearTEQ's liquor POS credit card processing solutions can support multiple payment modes securely and reliably. Your customers – and staff – will thank you when you implement a solution that speeds up checkout lines.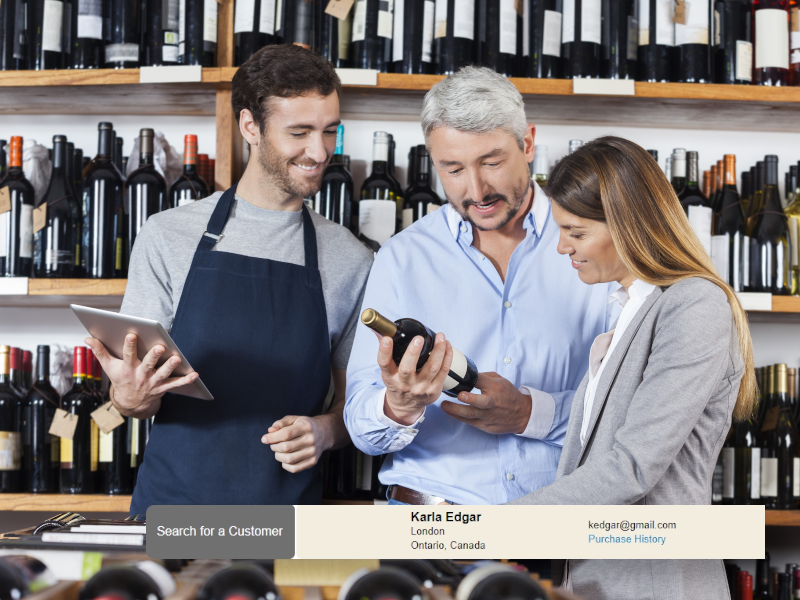 Streamline Operations with Mobile Solutions
Take your POS system operations on the go with ClearTEQ's mobile solution. Conveniently track, order, and update inventory while on the sales floor. Create memorable customer experiences using our mobile solution to answer customer's questions about their favorite liquors, wine, and beer, and save time by making the sale and taking payment away from the counter.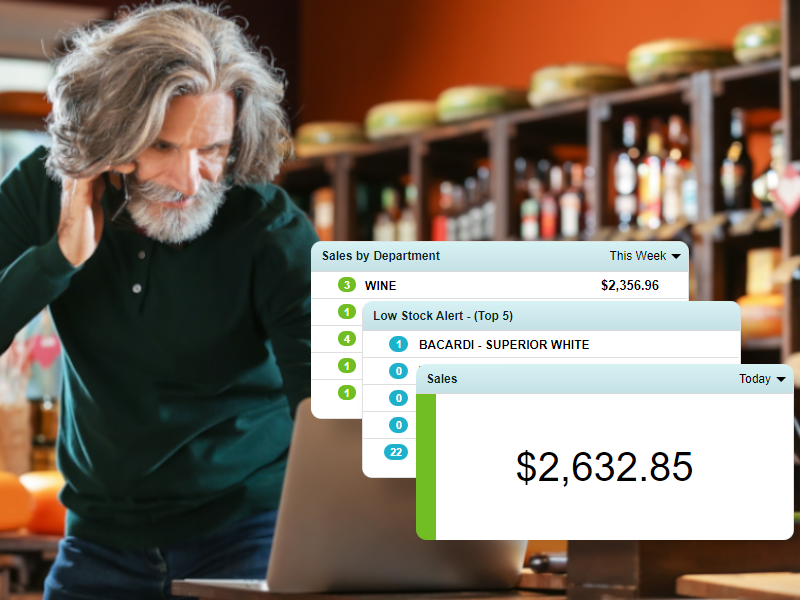 Real-time Reporting and Analytics
Keep a pulse on your business and track real-time data with our advanced reporting features. ClearTEQ's liquor store POS software keeps all your data in one place, making it easy to monitor KPIs for better informed business decisions. Plus, the convenience of the cloud gives the flexibility you need to streamline your business from anywhere.
SERVICES AND SUPPORT
We provide you with everything you need to set up and manage your liquor store POS system. Our friendly support team is ready to answer all of your questions 24/7, so that you can get back to business. See how ClearTEQ's IT technical support exceeds expectations every single time.

Real-Time Dashboard
Have confidence in your business decisions with at-a-glance sales, inventory, and profit information and color-coded key performance indicators.

Profitable Pricing and Margins
With the knowledge of cost and target margin all on one screen, set prices with confidence. Group products together for bulk price edits.

No-Hassle Promotions
Promote products and monitor sale success. Create sale events in advance and easily set promotional prices using a discount percent or unique price for each item.

Advanced Inventory Control
Easily manage inventory ordering and receiving so you have what customer's favorites ready-to-go. View on-hand, on-order and costs with ClearTEQ's real-time inventory snapshots.
Ready to Upgrade Your Liquor POS Software?
Contact a Sales Team Member Today!