Real-time Reporting and at-a-glance
Insights Designed for Retail.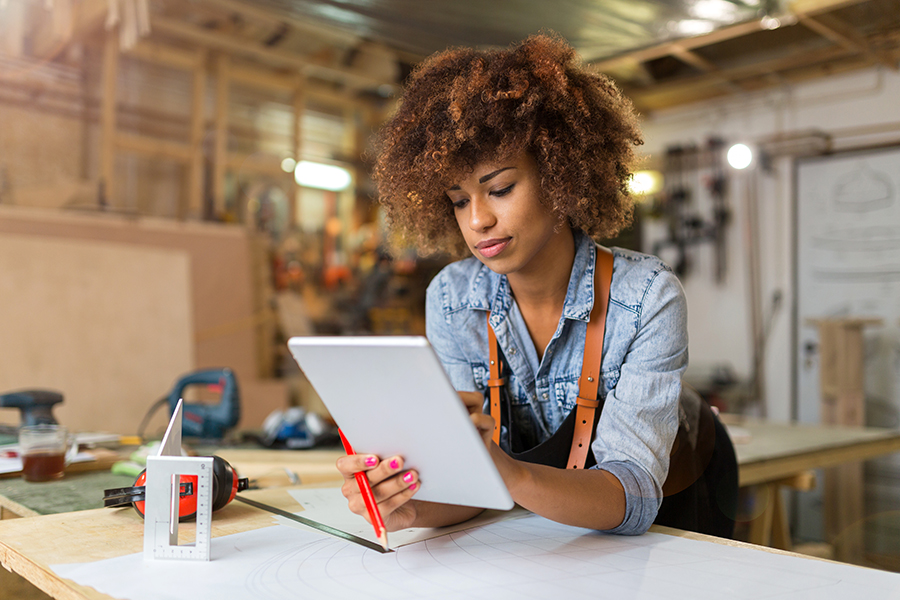 POS Reporting and Analytics
Keep a real-time pulse on how your retail business is performing, and use data to make smarter, more informed business decisions with advanced point of sale (POS) reporting and analytics. ClearTEQ makes it easy to understand the inner workings of your business with an intuitive, user-friendly analytics dashboard. With our built-in reports, you can monitor retail KPIs and break down valuable data quickly to make better-informed decisions from anywhere via the cloud.
Automated Reporting
Ensure consistency with real-time data processing and POS reporting. Customize date ranges or view up to the minute transactions, sales, inventory, and promotional information.
Real-Time Dashboard
Have confidence in your business decisions with at-a-glance financial information and color-coded key performance indicators.
Product Performance Reports
Monitor trends by evaluating sales by department or category and identifying products with no sales or sold below cost.
Transaction & Sales Reports
Keep an eye on sales, refunds, discounts, taxes, and more to ensure your business is running smoothly with built-in POS reporting.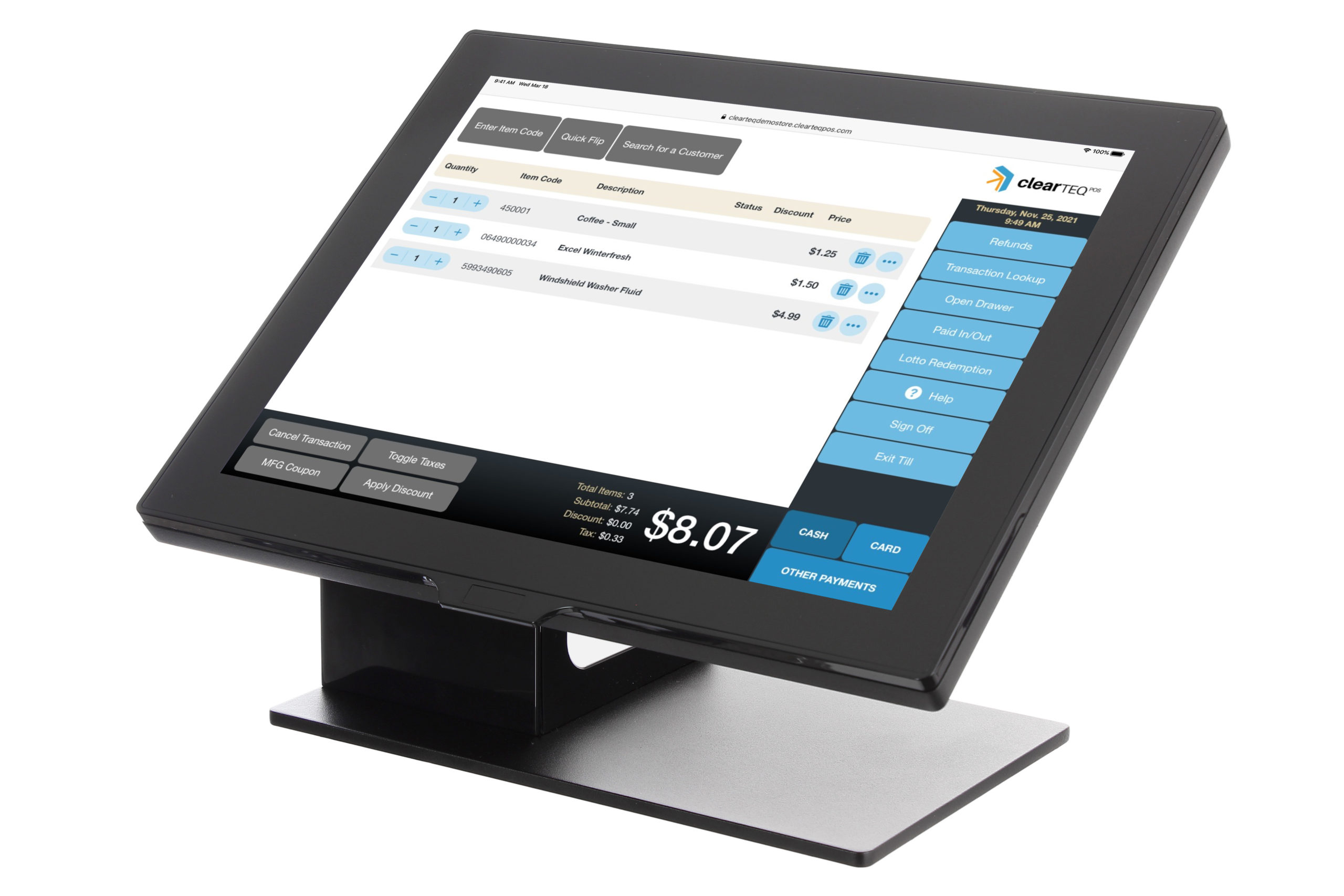 Distinguishing the Difference Between a Cash Register and POS System has Never Been Easier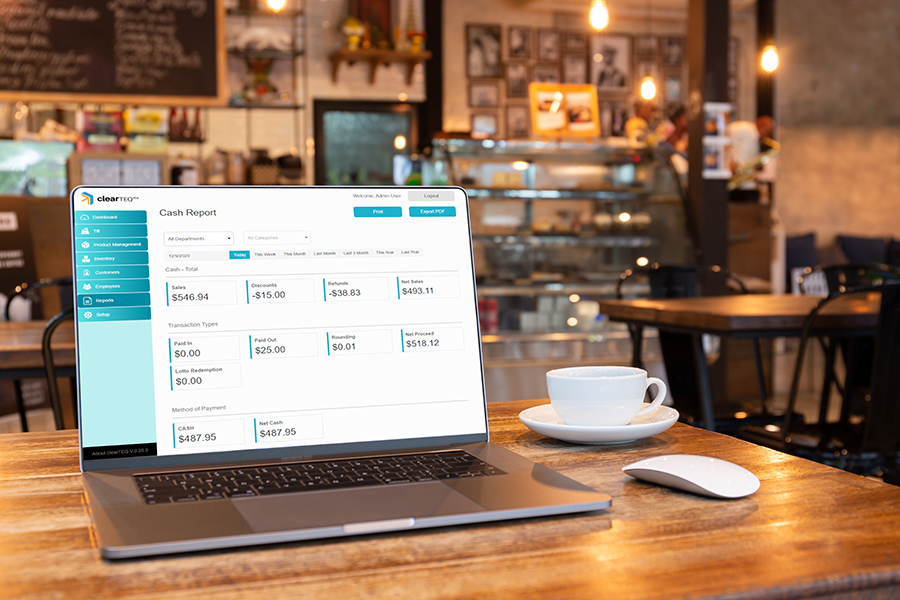 Inventory Reports
Manage inventory investment with real-time value analysis, quantity on hand expected retail value, and purchase order details.
Profit Analysis Reports
Gain insights into the overall health of your business by viewing the profitability of products based on sales, margins, inventory value, turn rate, and more.
Easy Product & Price Management
Setup and maintain your product file all from one screen. Create products, track costs, review sales and purchase history and set retail prices and promotional events.
Flexible Web-based Reporting
Take advantage of advanced web-based POS reporting and analytics. Online reports can be customized by date and drilled-down by product grouping.
ClearTEQ POS works everywhere you do business – all you need is an internet connection and a browser. Use your own computer or tablet (we recommend a 10" screen or larger) or purchase our quick start bundle to get going right away. ClearTEQ POS works with almost every Windows, Mac, iOS, or Android device. We'll supply the web compatible receipt printer and secure pin pad. Aside from these, we're happy to help with any other existing equipment you have. No need to replace the barcode scanner or cash drawer from your old system. For the best experience, we recommend choosing from our certified hardware and browser compatibility list.
ClearTEQ POS does more than just help you provide great service at the till. As an all-in-one system, the features you need for your shop are included: intuitive till design, advanced product, and inventory management, real-time reporting, and much more!
Absolutely. All you need is an internet connection to securely log in to ClearTEQ. Access your store's POS and POS reporting and back-office from home, on the go, out of town, or even at the beach.
Ready to Learn Insights Into Your Business
and Get Ahead of the Competition?