POS CASH REGISTER SOFTWARE
All-in-one POS Solutions to Run Your Business Smoothly.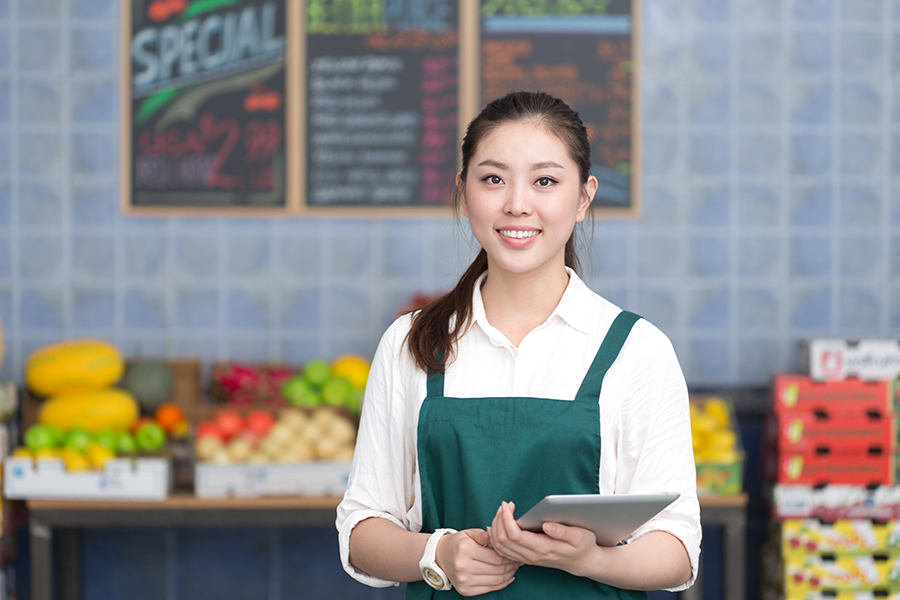 Point of Sale (POS) Cash Register Software
With over 35 years of experience, our team has developed an industry-leading POS cash register software solution. With the ability to handle retailers' needs our solution offers an affordable way to get the hardware, software and IT support you need. With ClearTEQ POS solutions you get more than a POS system designed for retail, you get a team to stand behind it and your business for all your POS technology needs.
Mobile
ClearTEQ moves with you – complete customer transactions from anywhere. Ideal for in-store as well as remote venues, sidewalk sales, and a number of other retail environments – all you need is an Internet connection.
Connect with Customers
Offer personalized customer service with easy-to-access customer profiles and purchase history.
Speedy Installation
Our system is designed with ease and simplicity in mind. As a result, our system is easy to set up and navigate which means less training for staff.
Empowered Employees
With an intuitive design, employee training is quick and easy. Keep your team on track with secure log-ins, audits, and discount reports.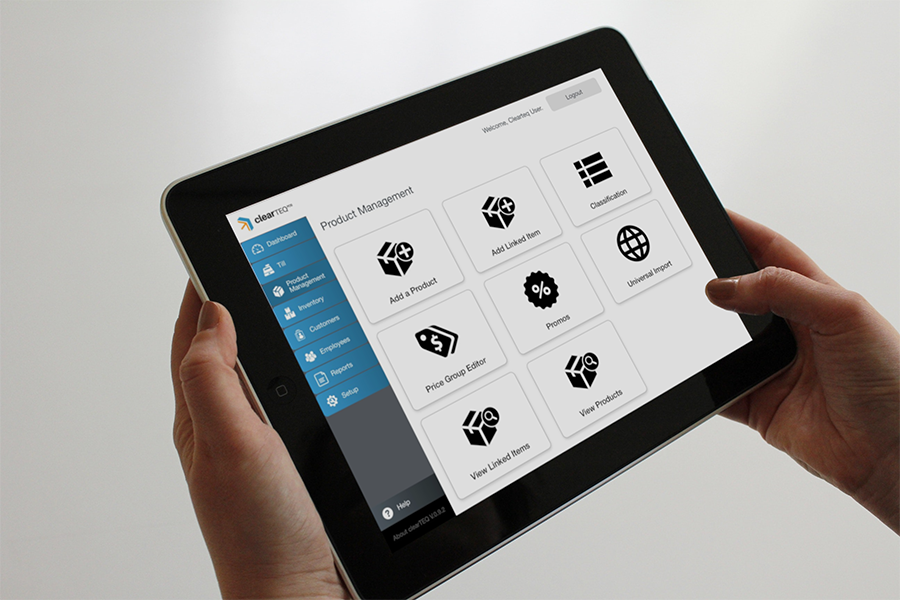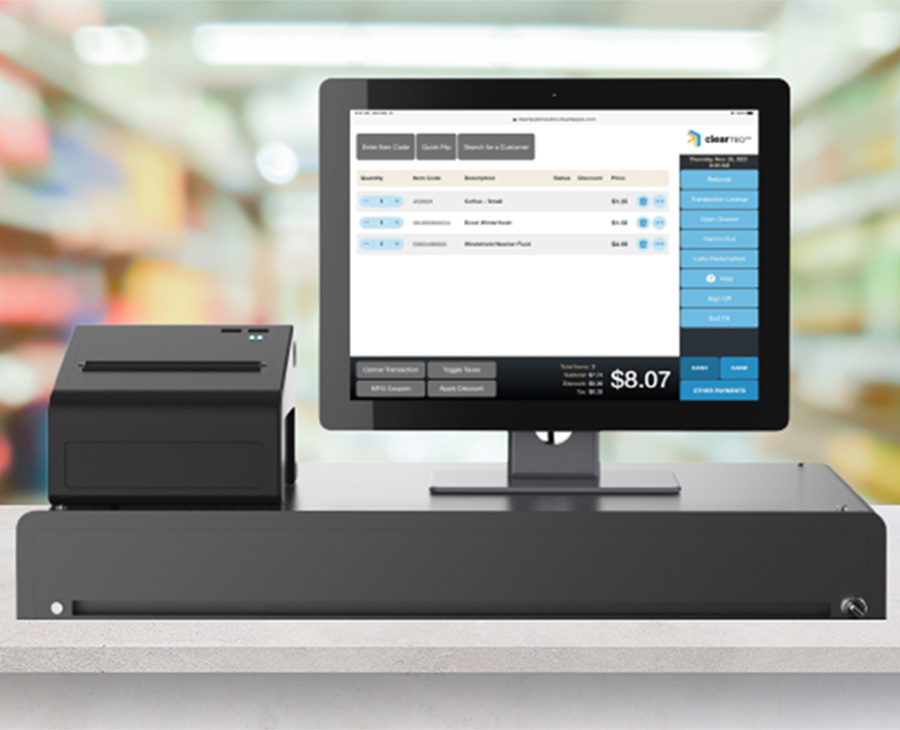 All-In-One POS
ClearTEQ is a complete retail solution. Easily and quickly check out customers, process payments, manage inventory and purchase orders, and keep a pulse on your business with automated reporting and real-time dashboards.
Easy & Intuitive
ClearTEQ's user-friendly design means you can make the most of ClearTEQ's tools for efficiency and smart selling.
Real-Time
With all information updated in real-time, access product information and insights right away, not hours or days later.
Loss Prevention
Easily monitor and track discounts, voids, and comps along with accurate inventory management to mitigate theft.
Everything Securely Online
Quick and easy access to everything you need to securely manage sales and inventory from anywhere. Spend less time on backups and manual updates.
Distinguishing the Difference Between a Cash Register and POS System has Never Been Easier
Streamline Customer Transactions
ClearTEQ's intuitive design sets you up to offer customers a personalized experience. Quickly scan products or enter item codes using a touch screen or keyboard.
Easy Product Entry
With Quick Flip find and sell items quickly in a till screen organized with images of your most frequently sold products, heavy and hard to scan items and products without barcodes.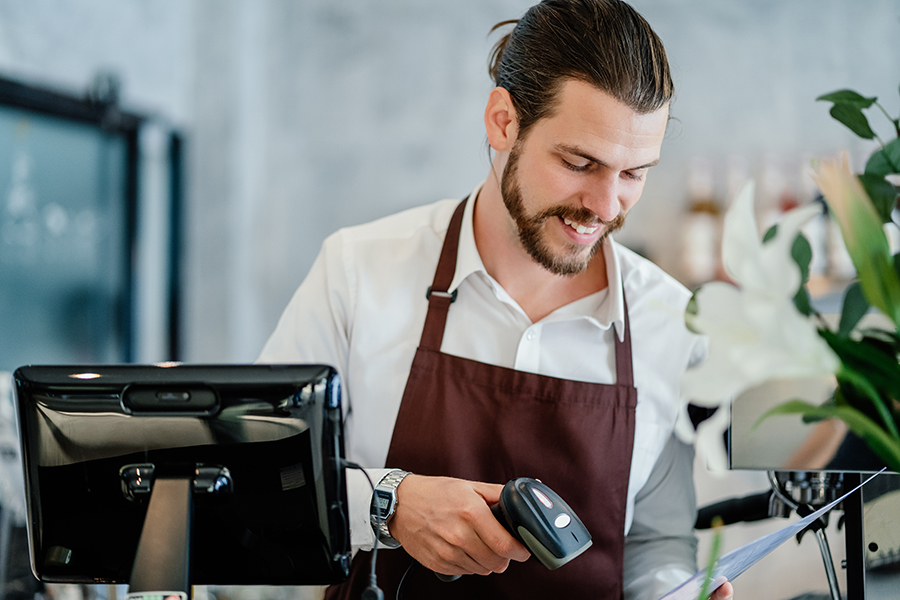 Customer & Transaction Lookup
Search customer purchase history and past transactions directly from the till with our POS cash register software
Easy Returns
Trouble-free returns by item code or receipt lookup, with the option to return the product to inventory.
Coupons & Discounts
Accept manufacturer coupons and apply discounts to single items or an entire transaction.
Cash Accountability
Reduce errors with a record of cash paid in or paid out, and reason codes for cash drawer openings without a sale. Track lotto sales and payouts.
Customizable Taxes
Assign the taxes applicable to each product for your region. Switch taxes off for specific transactions.
Receipts Your Way
Customize receipts with your store's logo. Offer customers the option of a printed receipt or to go paperless with an emailed receipt or no receipt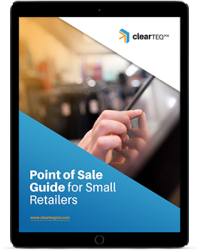 Not Sure if ClearTEQ Solutions Are Right for You?
Download our free buyers' guide and see why more retailers utilize industry-specific POS solutions.
Hardware
What sets us apart from our competitors? We provide a complete solution: POS software, hardware, and IT services to give you everything you need to run your retail business. ClearTEQ offers a variety of POS hardware options to fit your business needs for selling in-store or anywhere your customers take you. Our all-in-one POS cash register software works with a variety of tablets and computers, scanners, and cash drawers. Along with our pin pads and receipt printers, ClearTEQ's quick start bundle helps you get going right away
Compatible hardware fit for your business.
Pin Pad
Clover Flex
Fast, secure payment processing.
Swipe, insert or tap.
Printer
Star Micronics cloudPRNT
The cloudPRNT Thermal Printer is fast and reliable.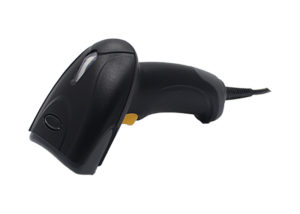 Scanner
Wireless or Wired 2D Imager
2D Imaging scanner is reliable, accurate and future ready. Available as wired USB or wireless Bluetooth.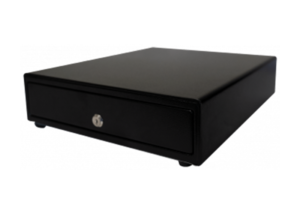 Cash Drawer
Star Micronics Cash Drawer
The 14" x 16" Star Micronics cash drawer is available with a 4 bill – 5 coin till
ClearTEQ POS Hardware Bundle
ClearTEQ POS runs on almost any computer with a browser. Use your existing computer, iPad or tablet, then add the ClearTEQ POS Bundle. Includes Star Micronics cloudPRNT Thermal Receipt Printer, 2D imaging barcode scanner, and Cash Drawer. (Pin pad not included)
Compatible hardware fit for your business.
Compatible with most retail barcode scanners connected to your computer or tablet by USB or Bluetooth.
Our cloud receipt printer is compatible with most cash drawers using industry standard RJ11 connection.
ClearTEQ is securely hosted with a PCI DSS Level 1 Service Provider, the highest level of assessment available – ensuring that your data is safe and that you're always open for business. No need to manage your own data backups, just log in and maintain good internet habits like not opening email links, sharing passwords, or using the same passwords on multiple sites.
No. We respect our customers and do not buy or sell client data stored on the POS cash register software.
Ready to Get POS Cash Register Software
Designed for Your Industry?