FAST, FLEXIBLE AND RELIABLE
TEA & COFFEE SHOP POS SOFTWARE
Industry-Leading Coffee Shop Point of Sale System
Finding the perfect blend of intuitive technology and features to run your business smoothly can be hard to find. ClearTEQ's all-in-one point of sale (POS) system offers advanced management solutions with an easy-to-use interface. Our advanced coffee shop POS software and payment processing solutions make it easy to collect and monitor all the vital parts of your coffee shop. Plus, our user-friendly design and navigation make it easy for employees to use, speeding up checkouts, reducing employee stress, and increasing productivity.
Become The Go-To Café In Town
If you're looking for a POS system for bubble tea shops, cafes, coffee shops, or any other artisan drink creator, you've come to the right spot. ClearTEQ includes the tools you need to gain a competitive edge in your industry, at an affordable price. Our all-in-one POS and payments software comes with advanced features to take your business to the next level. With ClearTEQ, your coffee shop can be the next social hub.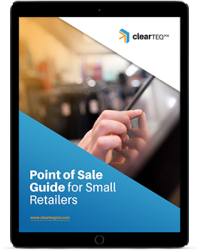 Ready to Drink up the Savings With Our All-In-One Coffee
and Tea Shop POS Software?
Industry-Leading Coffee Shop POS System Features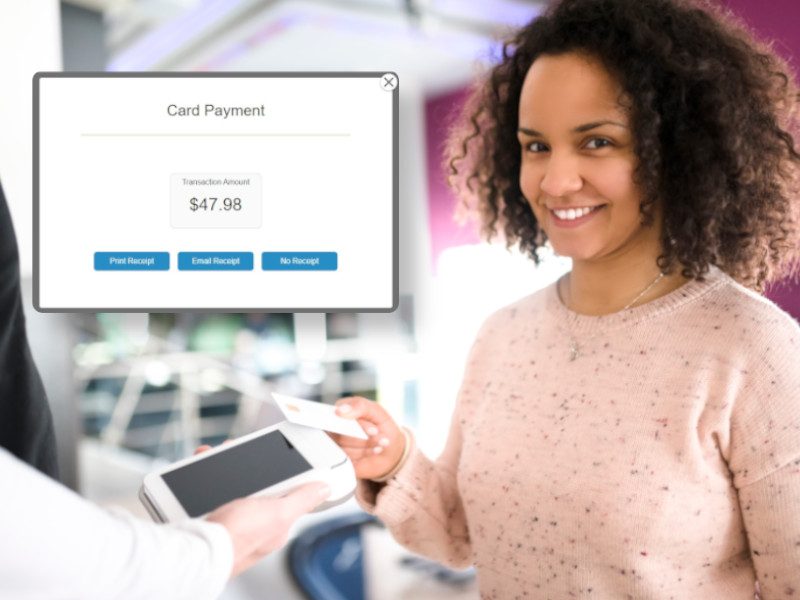 Quick Transactions with Merchant Services
Your customers want to swipe, insert, and tap to pay. Offer all of these payment options with secure payment processing software. With ClearTEQs' fully integrated merchant services, you can provide flexible payment options to keep customers moving through your checkout lines quickly and getting on with their day.
Spend More Time Connecting with Customers
Consistently great experiences keep your beverage-loving customers returning time and again. ClearTEQ's intuitive design means you and your staff can spend less time learning the system and on slow multi-step order entry. Focus more time on connecting with new and regular customers, and offering promotions that set your business apart.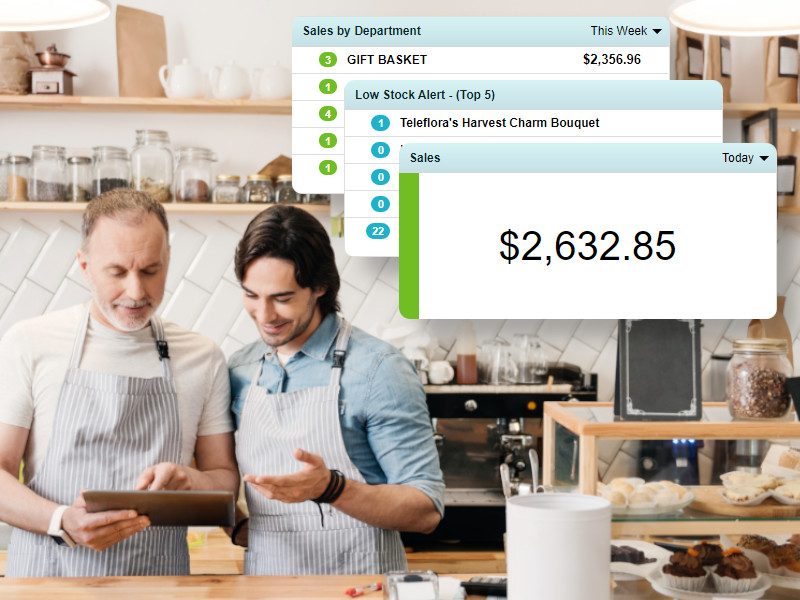 Real-time Reporting from Anywhere
Remotely view reports based on the data your coffee and tea shop POS software automatically collects. Gain valuable insights into your business with reports that track revenue, analyze sales, audit employees, and evaluate inventory, from anywhere with an internet connection. You'll never have to make an unbacked business decision again with the power of a ClearTEQ coffee shop pos solution with built-in reporting and analytics.
SERVICES AND SUPPORT
We provide everything you need to set up and manage your coffee shop POS system. You need a team that has your back 24/7 to ensure your POS solution is up and running for your busiest shifts. See how our coffee shop POS software goes above and beyond when it comes to customer service and IT Support.

Real-Time Dashboard
Have confidence in your business decisions with at-a-glance sales, inventory, and profit information and color-coded key performance indicators.

Profitable Pricing and Margins
With the knowledge of cost and target margin all on one screen, set prices with confidence. Group products together for bulk price edits.

No-Hassle Promotions
Promote products and monitor sale success. Create sale events in advance and easily set promotional prices using a discount percent or unique price for each item.

Advanced Inventory Control
Easily manage inventory ordering and receiving so you have what customer's favorites ready-to-go. View on-hand, on-order and costs with ClearTEQ's real-time inventory snapshots.
Ready to Get Started With Your Coffee Shop POS System?